ABOUT
SLOOGA are
Mario Sluga – vocals, guitar
Florian Hartl – drums
Dominik Kraushofer – bass
The man behind SLOOGA is Mario Rudolf Sluga. He was born in Lower Austria in the year 1980. And of course, he became a member of the 90s lost generation. The schools he – from time to time – went to turned out to be more of a prison than a place for education and social security.
At the age of 15, he started playing the guitar which suddenly brought some new colour to his more or less grey life. But before he became the recognized artist of today, he had to suffer some setbacks. So after teaching five chords, his first guitar teacher presented a big red bass. And friendly told him: "Actually, bassists are more needed than guitarists."
"Bassists are
more needed
than guitarists!"
No wonder he then decided to better teach himself to play the guitar from now on. His father introduced him to early rock music legends like Eric Clapton, Johnny Winter, Deep Purple and last but not least Jimi Hendrix – who is one of his biggest influences to this day.
In the mid-90s, the young guy and his guitar (and still not bass) were ready to hit the stage for the first time. He gathered first live show experience at small gigs at school and – at this time even more important to him – he earned first money from regular gigs at a bar in his hometown. But soon he got tired of playing other musicians' songs. It was time to find his own way and his own unique sound.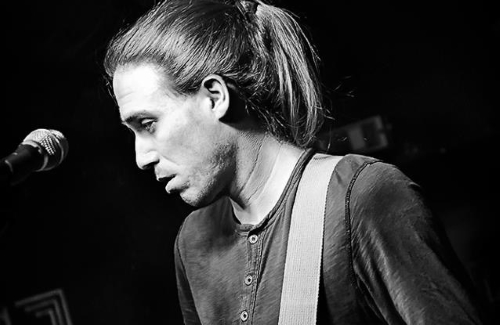 Performing live with ELECTRIC CHURCH
In his early 20s he joined the bands ELECTRIC CHURCH and BLACK & BLUES as lead guitarist and vocalist. Loads of small live shows in and around Vienna and first studio recordings were significant for this time and marked first milestones on his way to becoming a top live performer. Especially ELECTRIC CHURCH turned out to be his first musical long-term relationship. Besides the work on songs and performances, the development of new guitar sounds to bring his music to perfection took most of his time and money. But the audience appreciated his efforts and he gained more and more respect as a guitarist and band leader.
After 6 years of ups and downs with ELECTRIC CHURCH the band broke up. This professional demise and the personal loss gave him the opportunity for a new direction and a new way: Metal.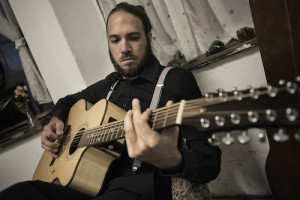 So in 2009 he formed the power trio BRUTE. After years of playing Blues and Classic Rock it was one of his first long lasting experiences with this powerful genre. Soon they released their first album "Matterman" and played gigs and festivals all over Austria and its neighbouring countries.
But to create balance in his musical output, he needed to compensate the raw and aggressive sound of BRUTE. 2015, the idea of a solo career was born. The name? SLOOGA. The sound? Listen to it here. With and as SLOOGA, Mario Rudolf Sluga could finally broaden his musical spectrum to an ultimate limit. He still plays the guitar. And he has still got the blues.
ABOUT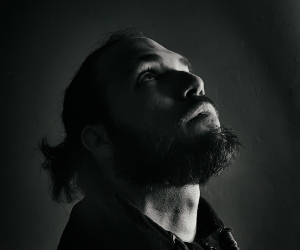 The man, the passion, the music. Where he came from and who he is. Read it here.

LIVE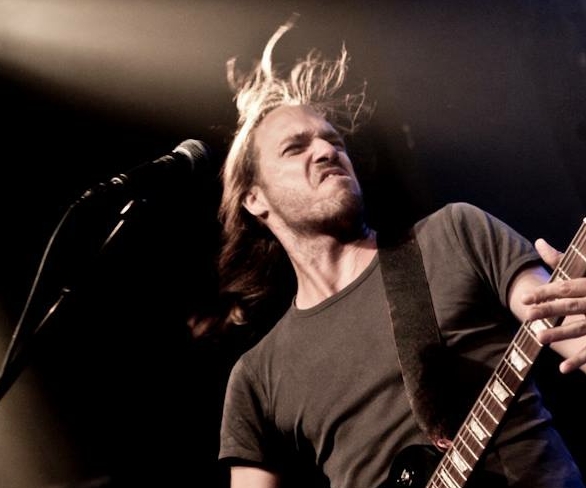 Find upcoming shows in our LIVE section!